Community Youth Join Ranks Of Achiezer Chesed Volunteers!
2/28/13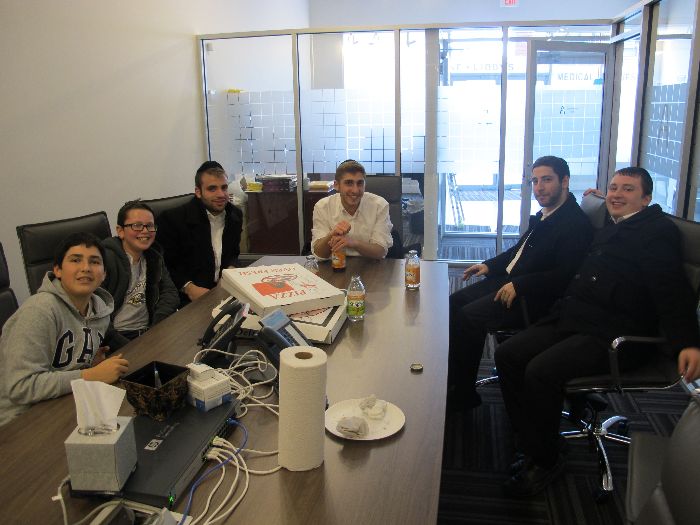 This past Sunday morning during the festive Yom Tov of Purim, Achiezer received a phone call from a prominent community member informing them about the passing of a loved one who lived in the Bayswater section of Far Rockaway. The levaya was to be scheduled for Monday morning-Shushan Purim, yet no family members existed for the minyan of 10 requisite men that would be required. Achiezer was contacted to see if they would be able to give this special nifteres her well-deserved kavod acharon. With most schools having a day off for Shushan Purim, Achiezer board member Rabbi Yehiel Kalish called Rabbi Boruch Ber Bender and exclaimed; Let's send some yeshiva boys. "In fact I would like my own sons to join as there cannot be a greater way possible for them to spend their day off".

Pictured here are 6 students from Yeshiva Darchei Torah who traveled all the way to Montefiore Cemetery in Long Island where along with the other volunteers Achiezer had contacted, (businessmen and lawyers among them), they were able to complete an incredibly special levaya for a young woman who was nifteres all alone with nobody from her family left to mourn her loss.